Work on the PipeMare Piccolo is progressing according to plan. All the organ valves are mounted and pressure tested for passive air seal.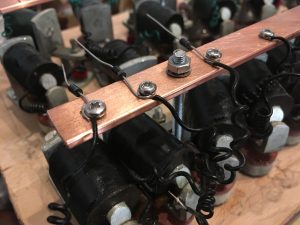 Cabling is under way, using copper rails as common leads.
Next up is the actual cabling from the valves to the 50-pin aviation connector on the backside of the windchest, and then cabling from the windchest up to the PipeMare Controller.
To do an actual test of the windchest, we are also going to need to assemble the driver board stack.