After finishing the accordion in the PipeMare project, the focus turned to one of the pipe organs in the same project, i.e. the PipeMare Piccolo organ.
All pipe dimensions have been measured, and placement of the organ valves were planned:
While the pipes on the topside of the toeboard are placed in nice and even rows, the underside is more chaotic. Because of space restrictions, the valves must be placed rather strangely to make room for all of them. Fortunately, noone will see it once the windchest is closed.

The topside of the toeboard has been stained and varnished. Flatbottomed coutnersinks has been drilled, fitting pieces of PVC pipe for the pipes. This way of making pipe-to-toeboard seals makes it easier to make and makes the organ more robust, when we need to move it.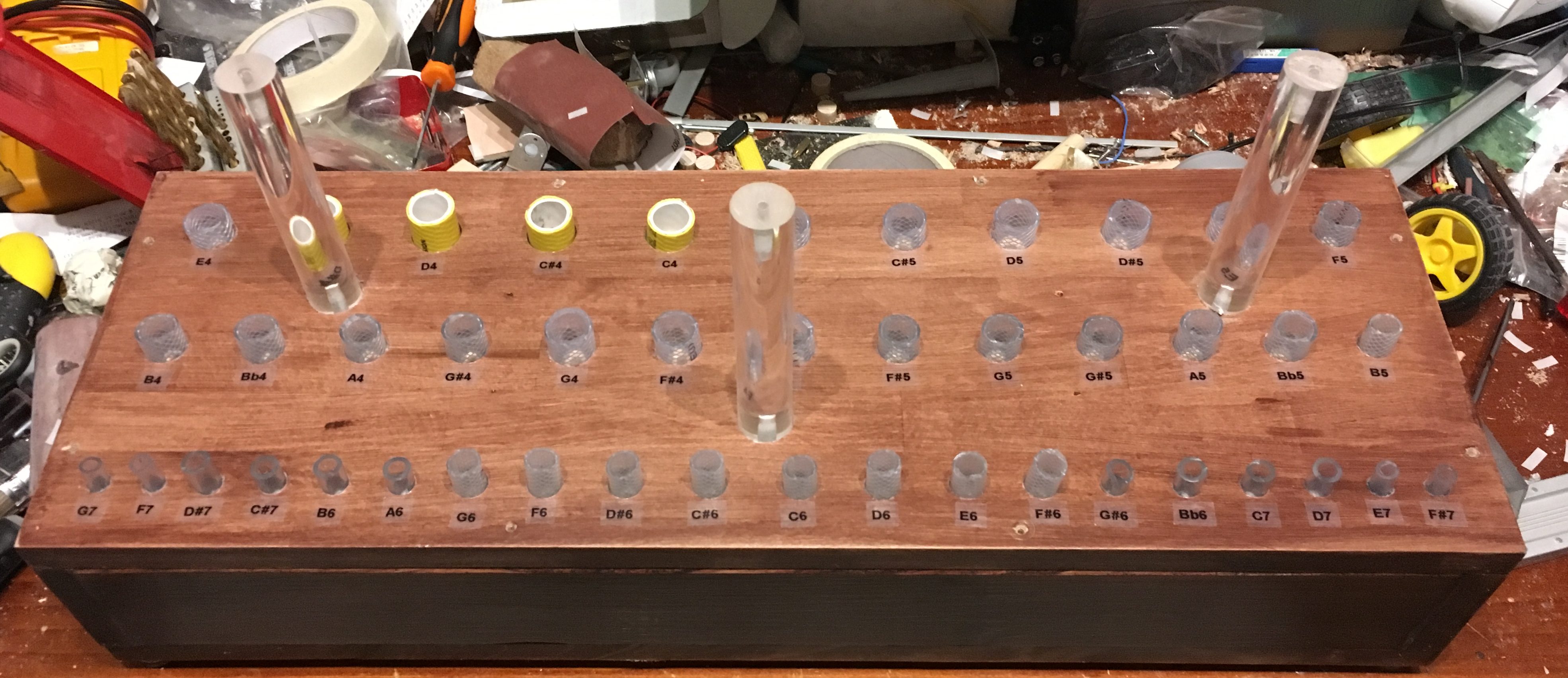 On the toeboard is also placed three Ø25mm clear acrylic rods. These will carry the first layer of pipe support, which will be made with a sheet of clear acrylic glass.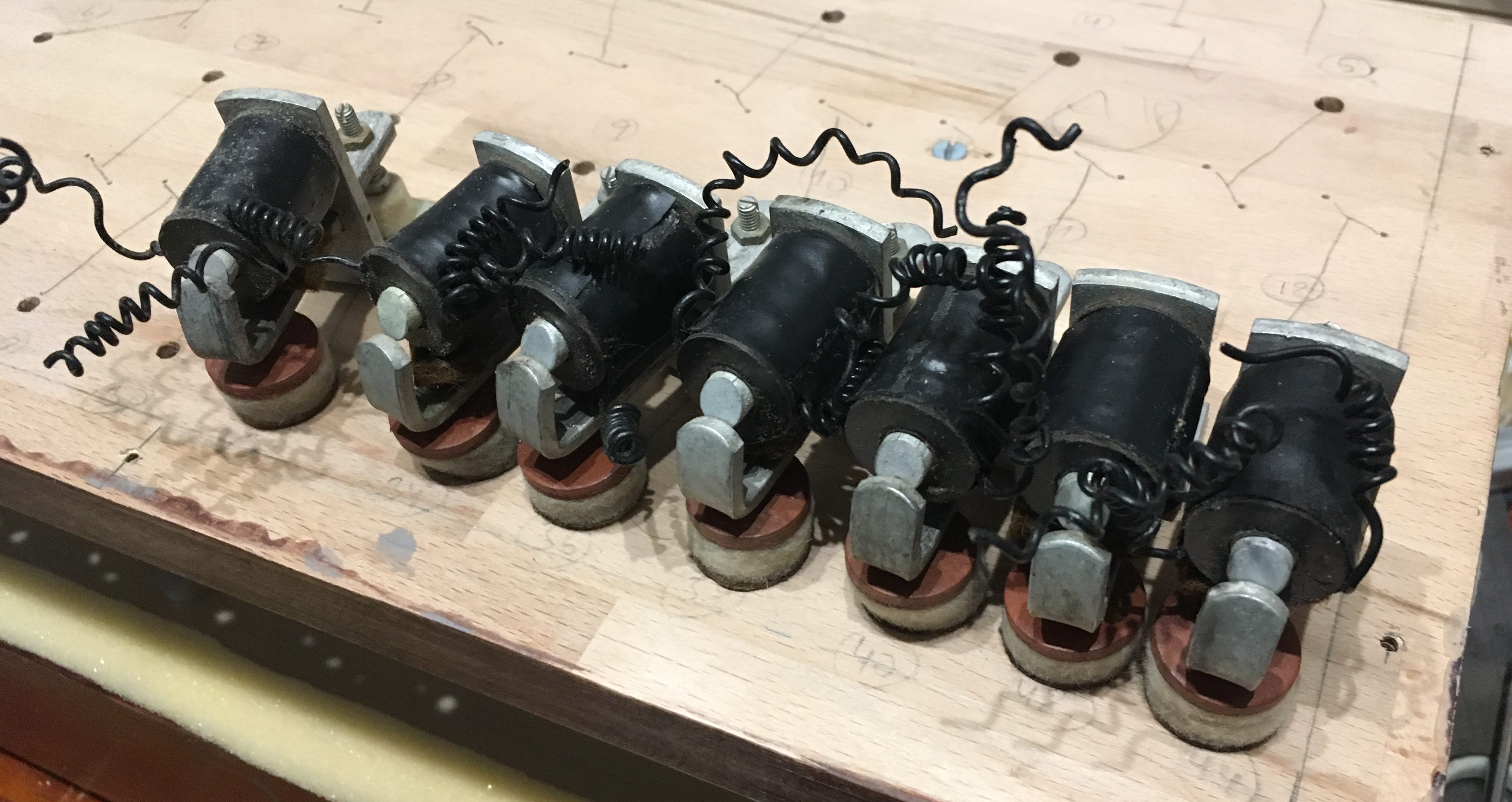 The valves are being mounted, but until a shipment of new self tapping screws arrives, nothing more happens.